I got a GoPro Hero3 camera this Christmas, and I want to make some cool videos. I'm planning on recording footage every time I play paintball this season so I can build up a YouTube channel for you guys and girls to watch.
This could end up being barrel cam, head cam, mask cam or just handheld paintball footage taken up close without mounting the GoPro to anything. I'll of course be working on new mounts and angles as the days playing with the camera go on and I get more experience with recording and editing videos. So far, I plan on getting the
GoPro Handlebar mount
and mounting the camera to my barrel (or possibly tank reg), but I want to try out the
Head Strap mount
as well since I think it would provide a more stable perspective and show where I'm looking at all times, rather than where my marker is facing, which could be shaky while running. There will surely be some FPS paintball footage.
Since I haven't picked up the handlebar mount yet, I stuck a flat adhesive mount to the side of my Z2 loader to get a similar effect for now, getting some paintball gun cam footage soon.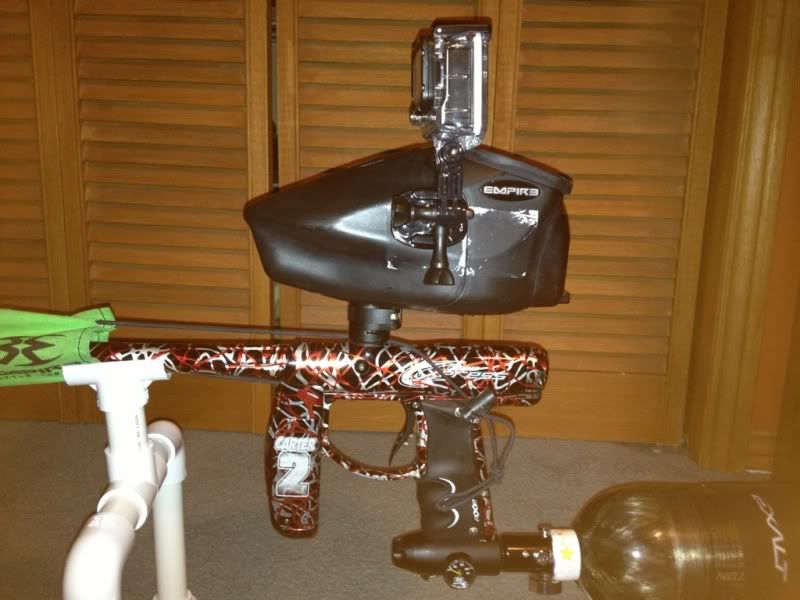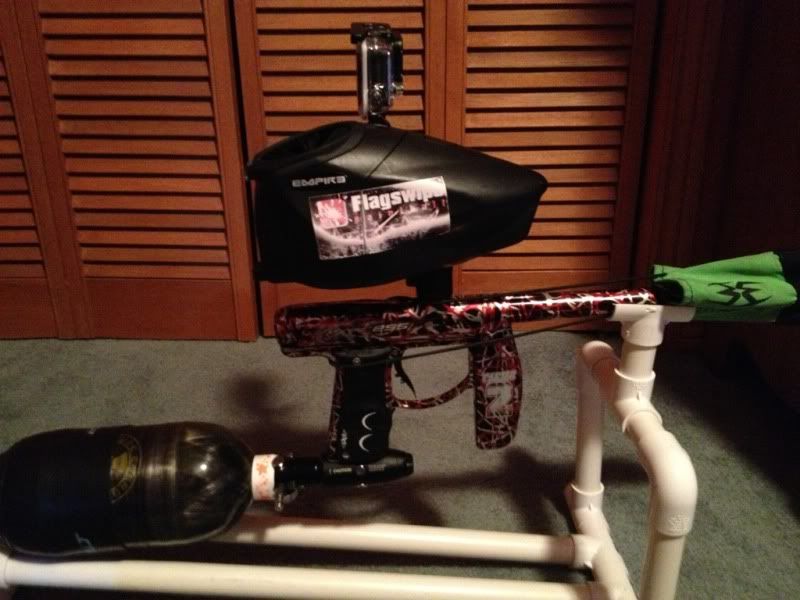 March Update:
I have since picked up the handlebar mount to use for a barrelcam, which I have used for most of the videos on my YouTube channel. It gives a good view of what you`re aiming at, but as I mentioned above, the video can be shaky during movement and is missing the perspective of what the player is actually looking at.
There is also a new option for a GoPro mask mount, which is made by
Jaz Hydrographics
and can attach to the top venting of many masks including E-Vents, E-Flexes, Dye i4s, Profilers and more which I am looking into purchasing.