This week marks Paintball Extravaganza 2013 with the launch of tons of new products from leaders in the paintball industry.
New Marker

Releases:



Empire Vanquish - A brand new ergonomic high-end spool valve marker from Empire, packed with tons of useful features, including: OLED board, easy 1 Allen key maintenance, gas-through frame and a hinged design for easy cleaning between the trigger frame and body. It also comes with a full Superfreak barrel kit. Below is a full breakdown and review of the Vanquish from Infamous' Drew Templeton who has been testing it for a few months, brought to you by Grind paintball magazine.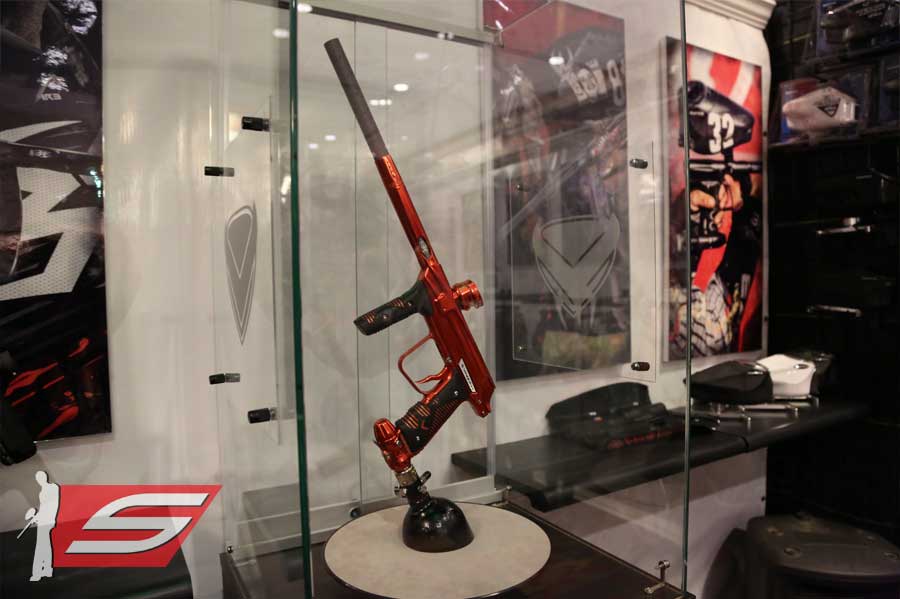 Empire Axe - New colour combos, including Camo, Carbon Fibre & Chrome pattern: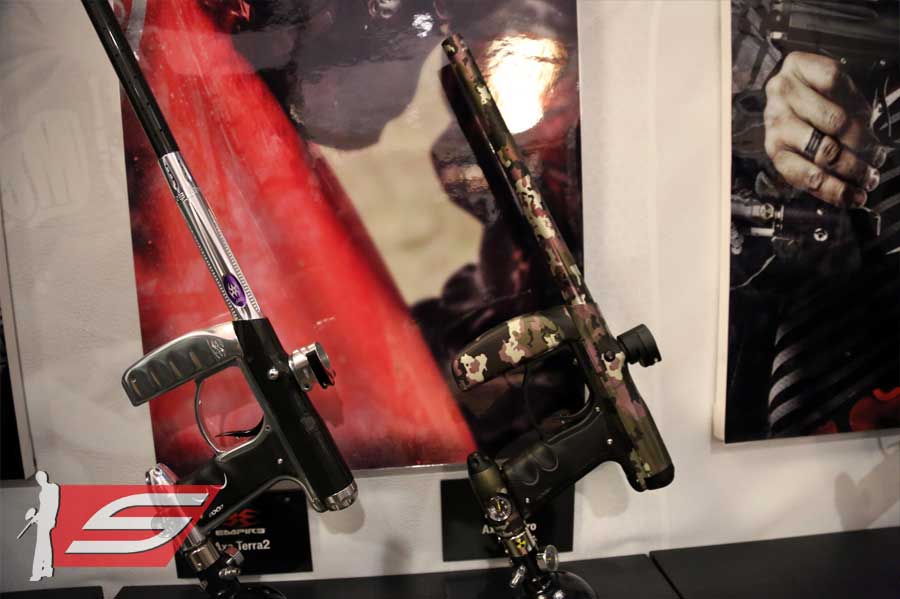 BT TM-7 and TM-15 - New colour combos.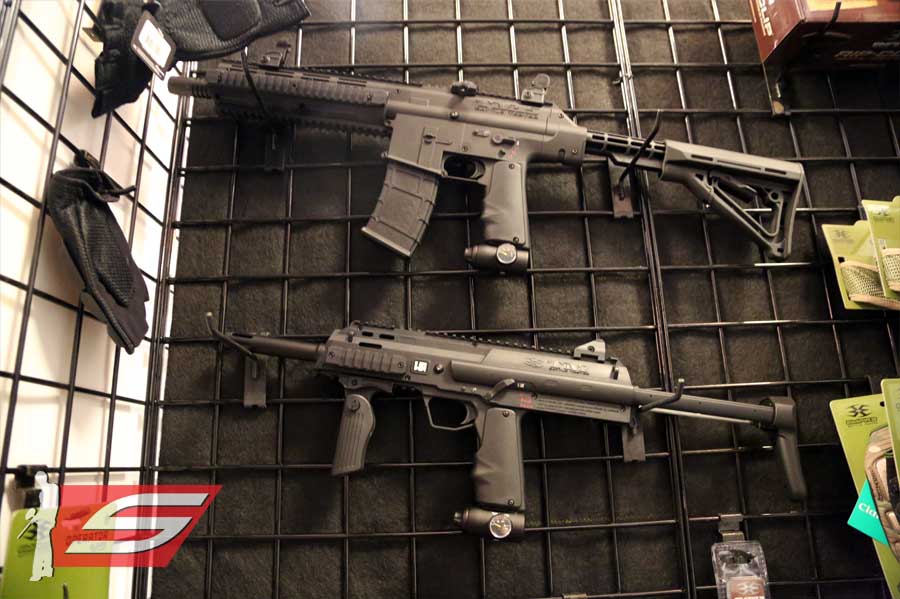 BT Mechanical G36, Slice & Omega markers: Reliable markers for the casual rec ball player or field owner to use as rentals.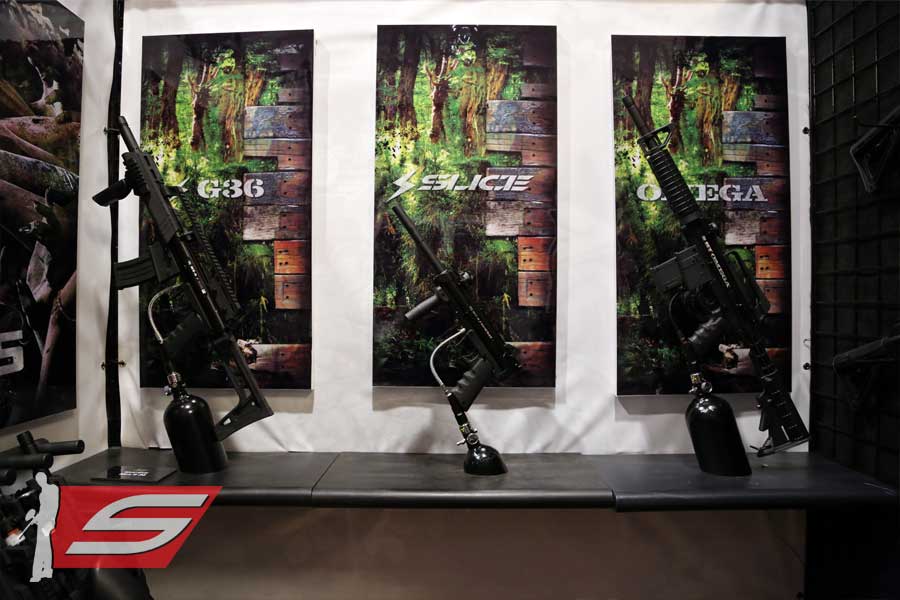 Empire Resurrection Autococker - A mechanical, single-trigger autococker. Appears to be an Empire Sniper, with a front block and pneumatics instead of a pump kit. Perfect for the old-school ballers who love autocockers, but still want to purchase a brand new marker.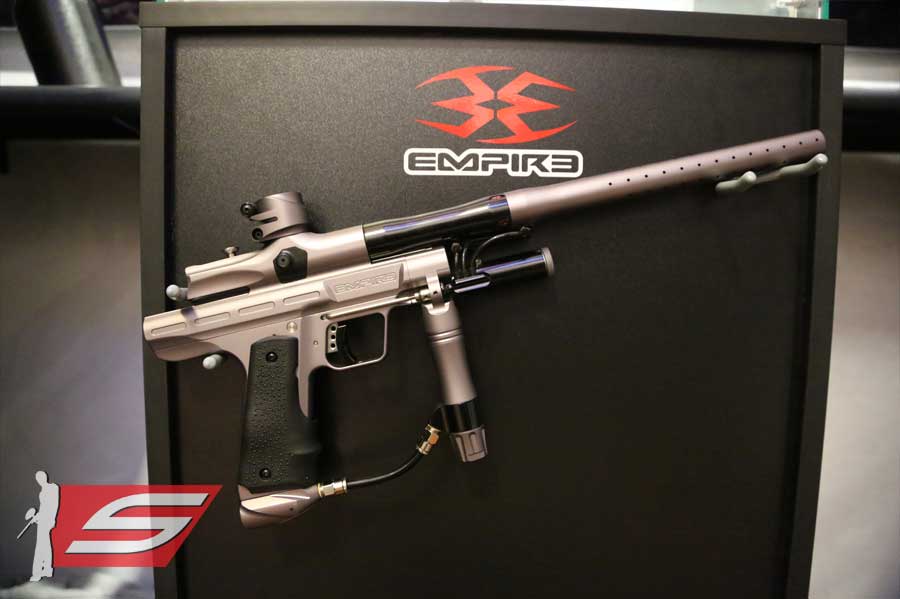 JT Impulse - A new take on the Smart Parts design with an OLED board, this should be a strong competitor in the stacked tube poppet market.
JT Splatmaster Z300 Rifle - Another addition to the Splatmaster line or .50 caliber spring-action markers. It looks like it would be easy to pump while holding a steady aim.
J4 Paintball's Torque STS (Stacked tube spool) marker - a cool new marker design that is a spool valve, but also has a top tube with the bolt & barrel separate to help combine the ease of maintenance of stacked tube markers and the smooth shot of spool valves. Apparently they aren't finalized and ready to ship yet, but J4 has released pictures of the body of the marker. So far, it looks similar in appearance to the Vanguard Creed.
Eclipse Ego LV1 - Has no macro line, but still has air going to the inline reg through a transfer tube at the trigger guard. The placement seems like it may be clumsy to hold.
New Masks:
JT Proflex update: New colours for Spectra goggle frames & bottoms, Flex Revolution ear style, and retro style goggle straps.
Limited edition E-Flexes: cool camo patterns & skull face bottoms.